5 Reasons to Use Backpacks for Girls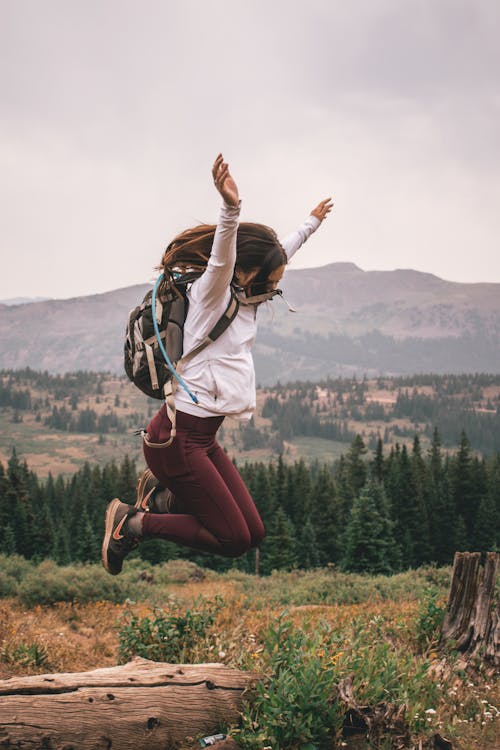 5 Reasons to Use Backpacks for Girls
No matter how many fancy purses, clutches or slings you have, when it comes to carrying your hefty notebooks to the college or your laptop to the office, backpack is probably the only carrying solution that will hold your essentials in place and will let you carry them with ease. Girls or women tend to carry a lot of thing around. If they are going to be out the whole day, they will pack their books, notebooks, lunch box, water bottle, cosmetics and whatnot in their bag. Things will be a lot easier if you organise your stuff in a proper manner. Backpacks help you classify your stuff for convenient access. Moreover, you can carry them on your back which gives you the freedom to drive your bike or maneuver through the crowd. There are many reasons to use these handy bags. Here are a few of them:

1.Multiple Compartments
Most of the backpacks have two main compartments which let you organise your files, folders and books. Some feature separate laptop sleeve which holds your laptop securely. Zippered compartments on the front let you keep your hanky, keys, id card and even cosmetics handy. Many have side mesh compartments which hold your water bottle upright.

2.Shoulder and Waist Straps
Shoulder straps make backpack what it is. Some brands have padded shoulder straps to provide optimum comfort to your shoulders. They are mostly adjustable, allowing you to alter or lengthen them as per your convenience. Some bags have waist straps for the optimum carrying comfort.

3.Lots of Space
Backpacks are spacious. They have a lot of room for your almost all daily essentials. You hardly need to carry a separate bag for your lunch box or other stuff when you have this type of bag. Weather Proof

4.Maximum backpacks have a waterproof lining which protects them from the rain and prevents your stuff from getting wet.

5.Multipurpose
Apart from college and work, backpacks can be used for travel. A regular-sized bag can easily hold your few sets of clothes, toiletries, food and other travelling essentials.

Choosing the perfect backpack suitable for your needs is quite a task as a number of brands offer a wide variety. Buying bags online can turn out to be a great option as online megastores give you an option to filter the products as per your needs. You can apply size, price, colour, pattern and brand filters to zero in on suitable options. You can then shortlist your choices and go through them before finalizing a product. Girls and women who love vibrant colours can go for zesty orange, pink or red bags. If you want your bag to have a formal look, you can always find a smart blue or black one. Once you are done with choosing the perfect bag, you can pay using your credit/debit card, netbanking or paypal option. You will get your backpack bags delivered right to your doorstep which will save you a lot of time and effort of going to the local market and searching for the perfect one.